SAFETY
---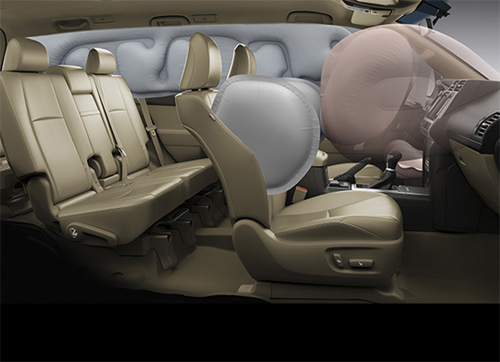 7 SRS AIRBAGS
---
Best-in-class collision protection for cabin occupants comprising of Supplemental Restraint System dual-stage driver airbag/front passenger airbag, along with knee airbags for the driver and front-seat passenger, and SRS side and curtain-shield airbags.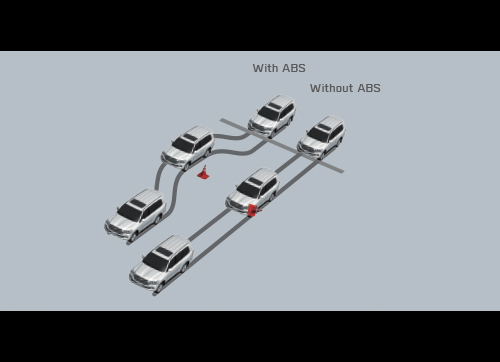 MULTI-TERRAIN ABS WITH EBD
---
Multi-terrain ABS uses new control logic that instantly detect off-road driving conditions such as sand and dirt and automatically switches to the optimum ABS for the surface conditions. With normal ABS activated in on-road driving, EBD ensures balanced braking regardless of occupant/passenger load.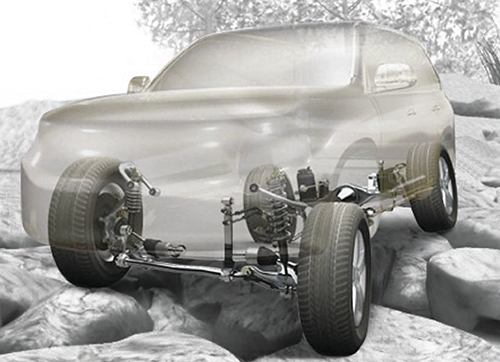 ADAPTIVE VARIABLE SUSPENSION (AVS)
---
AVS provides outstanding ride comfort, handling and stability allowing the driver to choose among three modes, Comfort, Normal and Sport in order to suit their preferences based on the road conditions. The height control switch allows the driver to select a normal, high or low vehicle height setting.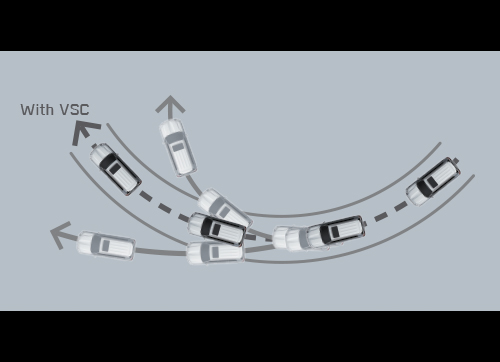 VEHICLE STABILITY CONTROL
---
VSC (Vehicle Stability Control) detects lateral skidding during cornering and automatically controls engine output as well as braking force on each tyre, helping the driver to maintain control.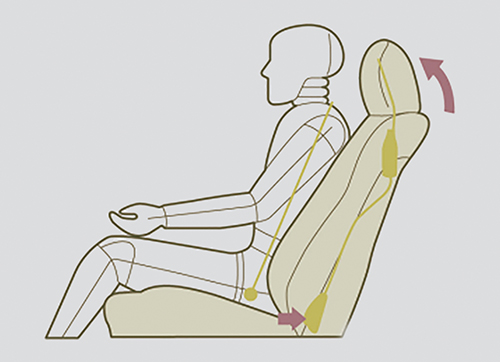 ACTIVE HEADREST
---
The active headrest prevents injury to the neck and back in case of a rear-end collision. This plays a pivotal role in lessening whiplash injuries.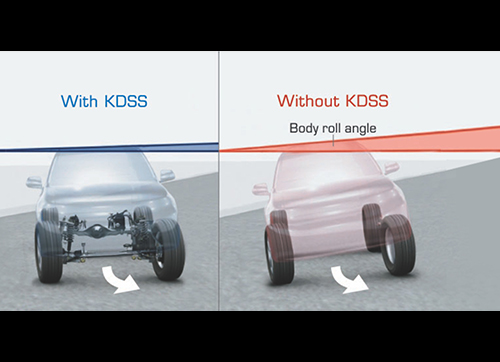 KINETIC DYNAMIC SUSPENSION SYSTEM (KDSS) OFF-ROAD
---
KDSS works to suppress roll and increase vehicle stability while ensuring superior traction when driving on rough terrain.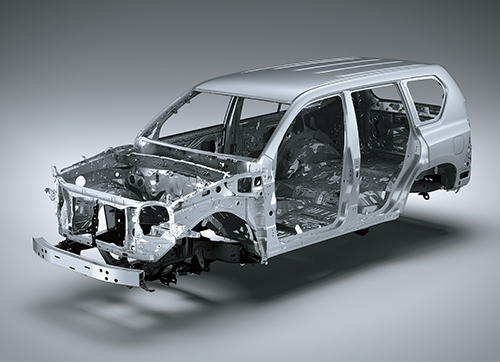 SAFETY WITHIN AND THROUGHOUT
---
Conquering every terrain is just half the story of the Land Cruiser Prado. While the build is robust body on frame and protects the passengers in extreme conditions, seven SRS airbags include full-length side curtain shield airbags and knee airbag for the driver extending comprehensive safety. What's more with Vehicle Stability Control, advanced ABS, Hill Start Assist Control and Downhill Assist Control, the new edition of the Land Cruiser Prado ensures absolute, evolved safety.